On March 20, 1854, this little school house in Ripon, WI became the birthplace of the Republican party. Happy 165th birthday to the GOP!

It is a privilege to represent Wisconsin's Sixth District, home of the Republican party. The GOP was founded on the idea of individual liberty and the notion that each citizen, not the federal government, knows how best to care for him or herself. I use these ideals in Washington when making decisions because I believe that restoring power to the states and individuals is how our country will truly thrive!



Thanks to Carol and Joel Schneider for showing me the facilities at SEEK Careers/Staffing, who are ready to help people of all abilities find work.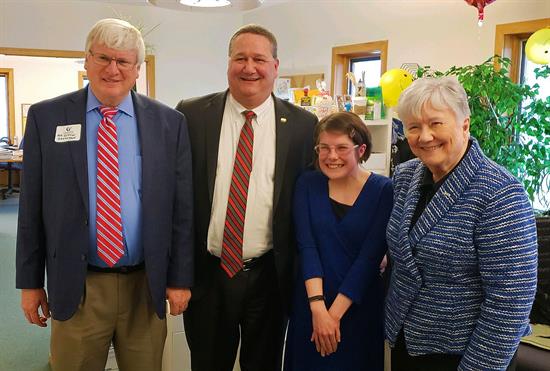 I had a great visit with B'nai B'rith International, where I spoke with staff and residents on seniors issues like affordable housing, healthcare, nutrition and income security.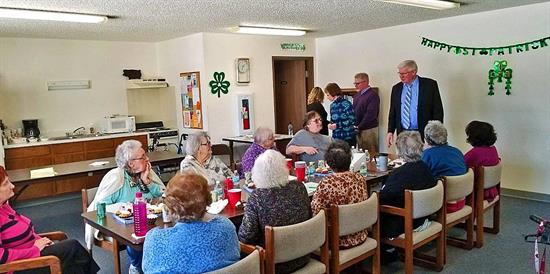 I'm glad I was able to meet with the team at New Life Physical Therapy to discuss patient-centered, free-market health care solutions.


One of the most important parts of my job as your representative is to protect the most vulnerable among us, which is why I was glad to meet with the staff at River's Bend Health & Rehab about the issues facing the long term care industry.



Saint-Gobain is a worldwide leader in performance plastics. I was happy to tour their facility in Portage to learn about the many industries that rely on their high-quality products.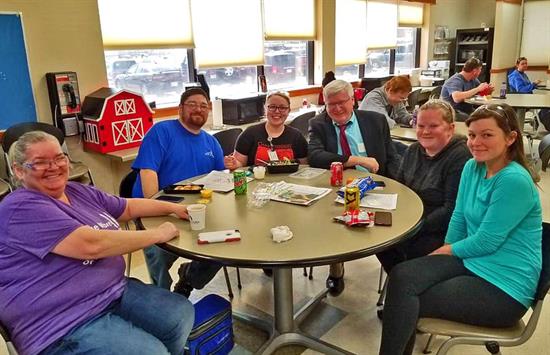 As you may have noticed, I spent the whole week working from Wisconsin. Typically, the House of Representatives works in Washington three weeks per month (in-session) and one week per month from the district (out-of-session).

When the House is in-session, we are in Washington having committee hearings, policy meetings and briefings, voting on bills, among other things. When Congress is out-of-session, each member has the chance to go back to his or her district to stay in touch with the people who elected them.

I am back in Wisconsin every weekend and weekday that Congress is not in session because I believe that the best representatives in government are citizens of the area represented, as I have been my whole life. Having the entire week back makes it easier to plan visits to local businesses and meetings with constituents in order to hear which issues are affecting them the most.

If you would like to meet with me or have me tour your facility in the district, please call my Fond du Lac office at 920-907-0624.
As your congressman, I'm here to serve you. If you have any questions please don't hesitate to reach out to my offices in Fond du Lac and Washington. If you enjoyed this newsletter be sure to forward it to your family and friends so they can stay informed on what I'm doing in Washington and the 6th District.

Sincerely,
Member of Congress